Pavement Maintenance Project Manager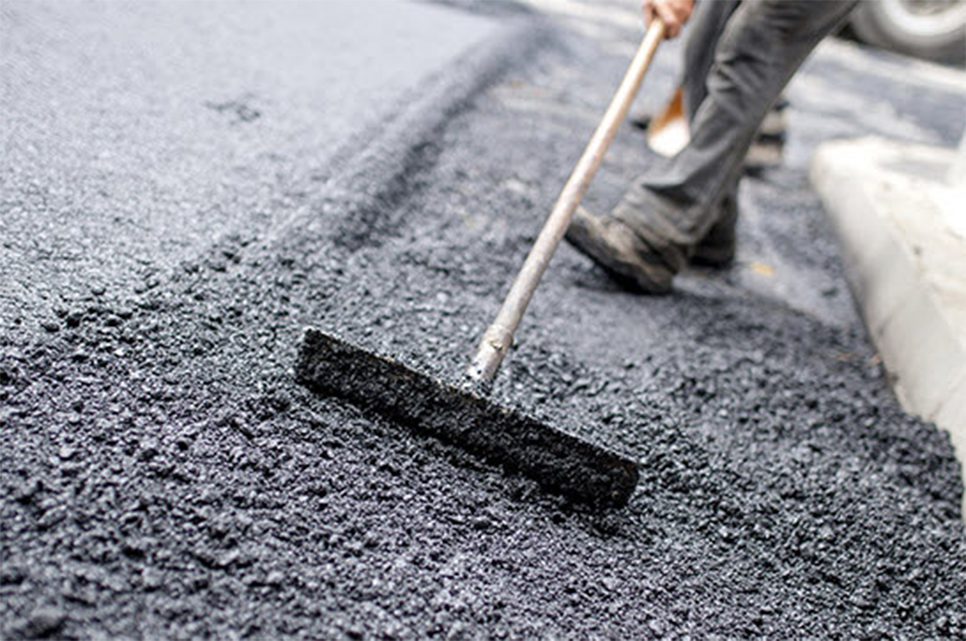 Title: Pavement Maintenance Project Manager
Reports to: Vice President
COMPANY OVERVIEW: Exterior Maintenance Service (EMS) is a 15-year-old Family owned, Nashville based pavement maintenance company. EMS has won 5 consecutive National TOP CONTRACTOR awards in sales. EMS provides services like asphalt paving, sealcoating, striping, asphalt repairs, concrete installation, signage, bollards, snow / ice removal, and other services to commercial and industrial properties. Our valued employees have at least 3+ years of service with EMS and are employed year around.
SUMMARY: The Pavement Maintenance Project Manager will guide the client from concept to inception to completion of the project.  The Pavement Maintenance Project Manager will play a key role in the sales process.  The Pavement Maintenance Project Manager will prepare estimates, bids, and proposals for projects.   The Pavement Maintenance Project Manager will also prepare budgets to ensure projects are completed on time and within budget.  The Pavement Maintenance Project Manager is also responsible for training and monitoring performance of work crew employees.
KEY REQUIREMENTS: 
Skilled at developing strong relationships with clients, property managers and other referral partners to drive new and repeat business
Problem solving ability to think outside the box and be creative in resolving issues.
Demonstrated leadership skills and excellent communications skills
Understanding of proper safety procedures and recognition of hazards
Required to participate in day-to-day activities as described below
DAY-TO-DAY ACTIVITIES: 
Sealing of asphalt, concrete, and other materials.
Application of product and materials depending on the project. Some of the products may be hazardous.
Efficiently operate all equipment required for cleaning, sealing, and striping jobs.
Applies knowledge of commercial driving and skills in maneuvering equipment at varying speeds in difficult situations, such as heavy traffic, inclement weather, or other tight areas.

 

Must have clean MVR driving record and proof of auto insurance.
Performs all duties in accordance with company policies and procedures and complies with Federal, State, and Local regulations for the safe and legal operation of a commercial motor vehicle and all equipment.
Other duties as assigned.
PHYSICAL REQUIREMENTS:
Must be able to sit, operate equipment, and remain alert while driving for an aggregate period of up to twelve hours.
Must be able to operate foot pedals and steering wheel.
Must be able to occasionally reach above shoulder level, at waist level, and below waist level for maneuvering and directing the controls to operate the truck.
Must be able to enter and exit the equipment cab eight to ten times a day. Cab floor level is generally from 36 to 66 inches above ground level, with entry and exit achieved with the assistance of various configurations of steps and hand holds; also requires occasional bending, twisting, climbing, squatting, crouching, and balancing.
Must be able to perform crouching to handle and position equipment.
Must be able to lift at least 80 lbs.
Must be able to spend significant portions of the day standing and walking on surfaces such as concrete, wood, and metal and sometimes on slippery and wet surfaces.
WORK ENVIRONMENT:
Employees may spend significant lengths of time outdoors, exposed to potentially difficult weather, and environmental conditions, such as dust and diesel exhaust fumes.
May be subject to irregular work schedules, trips, short notice for assignment of a trip, tight schedules, delays en route, and other stresses and fatigue related to operating heavy equipment in high traffic areas.
May be exposed to significant noise and vibration levels, which may be higher than those typically experienced in passenger cars.
Experience Requirements:  5+ years of project management preferred.  Degree from 4-year college preferred.   Salary commensurate with experience and is above competitive.
The purpose of this position description is to serve as a general summary and overview of the major duties and responsibilities of the job. It is not intended to represent the entirety of the job nor is it intended to be all-inclusive. Therefore, the position may be required or requested to perform other work duties not specifically listed.  Management reserves the right to modify, defer, or rescind this position description at any time, with or without prior notice.
To apply, please send a cover letter and resumé to:
Exterior Maintenance Service
Attention: Kemith Nichols
830 Meridian Street
Nashville, TN 37214
Or
* EMS uses the E-Verify system and is a Drug-Free Workplace.