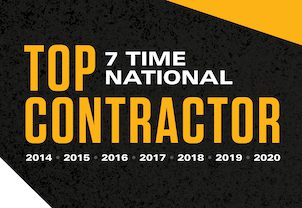 Maintaining Properties, Building Relationships
Commercial Paving in Nashville
Nashville Commercial Paving
commercial asphalt repairs, sealcoating, striping, paving, and more
Paving in Nashville, TN - Industries we Serve





Trustworthy.
Knowledgeable.
Quality Work & Equipment.
EMS Work Lasts Longer
We have years of experience in both customer service AND property maintenance. Not only will we treat you right while we do your job, the great results will last. And that's what you want – the first impression of your property says a great deal about your company and is the first thing your customers and employees see.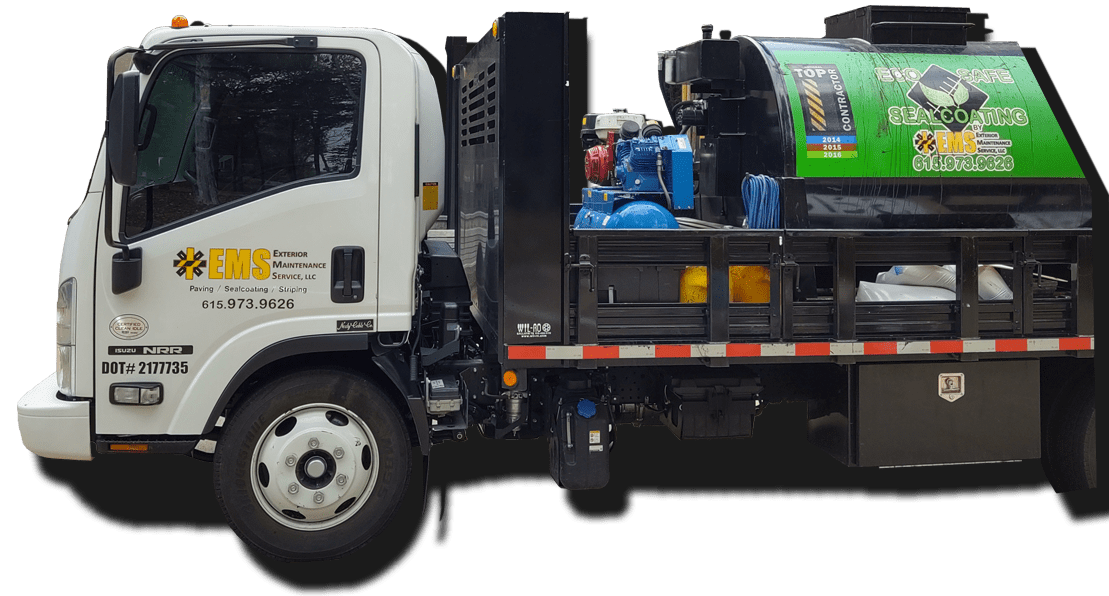 Our church parking lot was in desperate need of a face lift. The lot was in need of paving repairs, sealing and re-striping. Kemith came prepared with an excellent work crew and the right equipment for the job.
EMS provided us with quality service at a reasonable price. Our congregation is well pleased and thankful for a job well done.
- Sarah Graves – Property Manager, Church of Scientology & Celebrity Centre Nashville
ASPEN GROVE I & II
Recently, EMS was chosen to complete an asphalt paving project for VRE Office Properties here in Franklin, TN.
Do you trust
your Nashville Paving Contractor?
Exterior Maintenance Service uses accurate satellite mapping technology. What does that mean for you? It means that when Exterior Maintenance Service submits a proposal, you will be given a satellite image of your property printed with a color coded overlay showing exactly what work is being proposed down to the square foot. Yes, I said square foot – our stuff is that accurate. Be prepared to be amazed at how well we treat you.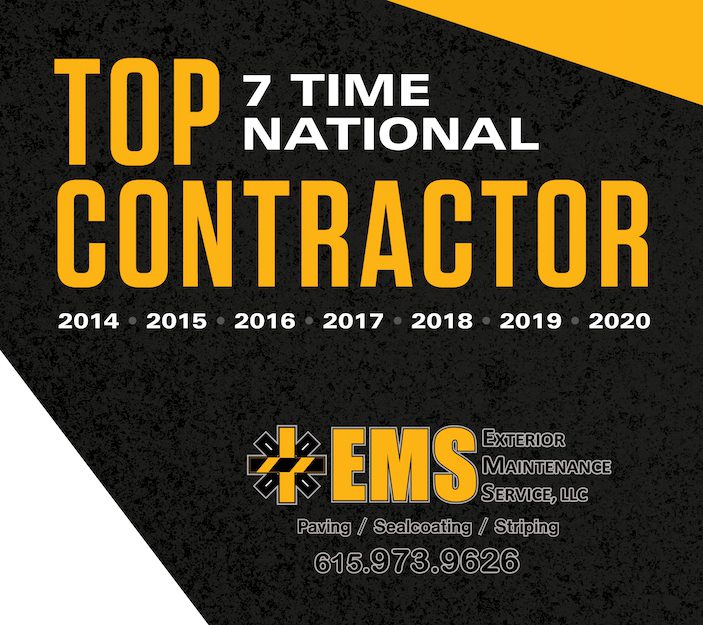 Sign up to download our newsletter